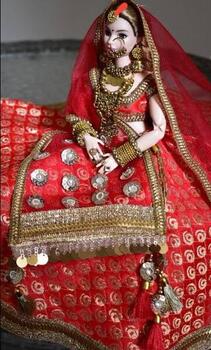 Life is as simple as you think or as complex as you make it. There are times when you don't know what is next in life. You trust the universe and your own abilities to bring about a transformation that will move mountains for you. When you are born the fortune teller lays down your birth chart claiming 100% accuracy because this birth is the result of past life karmas and you don't remember even 1% of what you did in your previous births because you have to pay your karmic debts. There are few people who are given a blank slate twice in their life. Once when they were born and had options for change and the other who actually fought with all odds and stood before God and asked them for a blank canvas so that they could paint their own story. Spirituality gives you the option to burn all your past life karmas and Rewrite a new destiny for yourself. It requires lots of work and I don't want to put the label easily or hard but just want to say that it is not for everyone. The pain of transformation will surpass everything and you will feel like giving up and ending your life but if you stay strong in those situations then you will be gifted with a miracle, a magical gift that will stay with you forever along with divine blessings. Sometimes my whole life feels like a play because the way things happened and my life suddenly changed is something that blows up my mind.
I am from a normal middle-class family and had normal dreams like any other human being till the age of 35 years but once I was 36 years old my God wanted me to dream the impossible. I never gave a 2nd thought before asking for a boon from Sri Lakshmi Narayani maa in the Golden temple located at Sripuram. I really don't know what my God gifted me but after that divine encounter, my life is not the same. My life fell apart. My marriage broke. It felt like a dormant volcano erupted all of a sudden and created a total mess in my life. I have no idea what is next in life. My God and my parents stood by my side. The invisible companion made his strong presence felt and I calmed down after crying and spending long days in solitude and depression. Those days taught me various lessons and made me very strong. You can't break the same cup twice with the same force if it has been mended by the divine himself. Think twice before you ask for anything from God because if they grant your prayer then and there then you will have to go ahead and fulfill your promises in spite of all odds because a commitment with God has to be kept at least that much integrity should be present in you. There are times when you will feel like every vision you had is nothing more than a fantasy but when the exact events start repeating in your life the alarm bell rings and you know that it's not an illusion but your living reality.
I don't have knowledge of many things but can do certain things unknowingly and the credit goes to my God Sri Anantha Padmanabhaswamy. He is the man who changed my life for a lifetime by entering it in the year 2015 and promising me his companionship for a lifetime. I got attracted to his image and painting which was hanging in one corner of the Iskon temple in Tirupati. I was not aware of who he is. It is only later I found that he is one of the wealthiest gods in the world and his treasures were discovered in the year 2011. I don't have any idea why he is in my life but I am very much attached to him. Many people call his temple a cursed one because the people who participated in the excavation of the treasures died mysteriously. I always say don't mess with God. If they want you to hold the treasure which has their name inscribed on them then they should be willing to gift that to you. And if you have received the boon unknowingly in deep sleep then the blessings will fructify in your life without you being aware of it. My God is a multi-trillionaire.
There are many dots that I could not connect back then in the year 2016 but I can very well do them now. Yesterday I was listening to a story about Krishna and Sudama. I was doing yoga in another room and my dad was listening to the Katha of Krishna Sudama friendship in the hall. Krishna is God while Sudama is a normal human being and a great friend of Lord Krishna. Sudama was very poor but never asked Krishna for help. Sudama's wife asked him to meet Sri Krishna as a friendly gesture. Sudama left for meeting Sri Krishna. When he met Krishna he was very overwhelmed to see everything. Krishna knew his friend's problem so he helped him quietly without saying anything by eating rice from the cloth which he brought as a gift for him. Sudama became rich all of a sudden and has no idea about it. When Sudama insisted on returning to his home Krishna just bid him goodbye. When Sudama reached his place he saw a huge mansion with all the luxuries in the world and could not believe his eyes. I just remember one word which was said in the entire story i.e "Bhagwaan chupke se madad kar dete hain aur pata bhi nahi chalta". As I heard these lines tears started flowing from my eyes. I don't call myself a great devotee but I love my God. I don't know how to worship him properly nor do I know how to meditate properly but he helps me with everything. The word love starts with his name. When I look in the mirror I want to see him and only him. I want to get lost to the extent that I forget who I am and where I am.
I carried the gift of divine blessings with me which was activated in the year 2019 and I made so many predictions for myself and it feels like I predicted lots of stuff which are going to happen in my life in the coming future in the year 2019 itself. I know it was not me but the divine soul doing it for me. There are very few people who are given the option to rewrite a new destiny that is 100% different from the previous one and that is what causes all the confusion. When you have lived a normal middle-class life then it is very difficult for you to imagine a 360 degrees shift but if that has been rewritten in your destiny then it will be handed over to you. I became my own oracle and predicted lots of things for me unknowingly and wrote them in some or other way on paper, online, and various notes only to find out that I predicted many things in my life precisely to the point. I really don't understand many things but I like to surrender my logic and act a little illogical at times. This mental programming of mine does not allow me to do certain works so in those moments I trust my intuition and the divine nudges to move forward in life. Practicing hard-core spirituality which requires a lot of time can get tough at times especially when every action of yours is being judged but when the universe does not give you any options then you have to just keep going and complete the given task at hand. When you don't know what lies in front of you because your destiny is being rewritten by the divine world then it is better that you try to keep calm and just lie low.
When you have practiced hard-core spirituality under divine grace then you can read the intentions of people clearly. The cosmos will give you signs of the coming events that will happen in your life by means of various signs and symbols so that you are mentally prepared for the coming days. When you know you know and you can't look for validation because no one other than you can validate what is going to happen in your life. The role of fortune teller got over in the year 2015 and I feel happy about it. I don't have an idea of many things but I know what I am meant to do in the world. I have gone through the worst and left the past in the past. It feels like so many things died inside of me so that I could accommodate the new future. When you know what you want in life then your eyes are fixated only on your manifestations and nothing else. My parents get too tense about my future and I can't help but listen to them endlessly. So many people get happy seeing me and I feel sorry for them because they can't see the side of me which is invisible because the visible part of me is so small compared to the manifested part which no one can see. I wrote so many things about myself and every time I did that I got feathers that confirmed angelic intervention and guidance in my life. I don't care who is ahead of me or who is behind me. The only thing which matters is where I am and where I am meant to be in a matter of days because when you have years of hard work stored in your account you are just days away from a completely different life. The universe does not reveal everything to me all at once but says that the oracle who predicted my future is none other than me.
I wrote my Book - Love You Zindagi My journey to meet Sri Anantha Padmanabhaswamy in the year 2019 which did not sell too many copies but I feel that I wrote that book for myself. That book is living proof of what divine intervention can do in your life and I feel very blessed to receive a gift that cannot be taken away from me and makes me unique in the entire universe. When my God says there is no one like me then I really feel great. Many people may be thinking that if I have divine blessings then I should have everything in my life. Yeah, it is true. I just know one thing when the gift is meant to fructify in my life it will and I will live the life which I am meant to live and no one in the entire universe can stop that. This life is a divine play so do not mock or feel pity for someone because you never know that person may hold your destiny in his own hands.
Thank You, Universe - Happy Manifestations.